Who Can Join?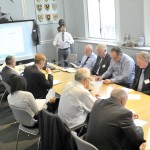 EMA Membership is open to all but only those who work or have worked in the field of energy and carbon management will be entitled to be approved as Members or Associates.
Applicants who do not meet these criteria may be eligible to become Affiliates of the EMA.
We do require that all membership applicants adhere to our Membership Code of Conduct. This is a simple set of rules ensuring that any one applicant does not abuse their position to the detriment of other membership subscribers' benefit.
All levels of the EMA Membership are free of charge.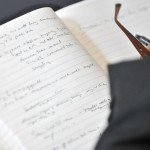 Membership of the EMA can be achieved through the following two routes:
Individuals can be invited to join, although they may be asked, before their Membership being confirmed, to show that they have the requisite, experience or expertise to be assessed by the EMA.
Individuals can apply to join the EMA. Applicants will be asked to fill in a short membership form and provide a CV demonstrating relevant energy management expertise and knowledge. If you would like more information about the EMA, please contact edita.krupova@theema.org.uk
The EMA represents energy management professionals on an individual (ie: non-corporate) basis. Currently, membership is split into four-levels: