EMA Company Membership
Company Membership gives your organisation the opportunity to get unique access to all of our services, a raft of added value benefits, financial discounts and a wealth of experience and expertise. Get your employees full access to our Company Membership benefits to support your organisation's energy and carbon management practices and lead on the decarbonisation and Net Zero goals.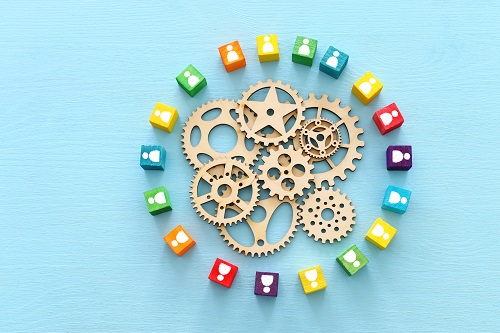 Join the Energy Managers Association as a Company Member
Company Membership connects you to our members' network of over 7,250 energy management professionals from across public and private sector organisations.
Who should become a Company Member?
Any organisation with an energy and carbon management agenda and challenges can become an EMA Company Member. We welcome Members from across public and private sector, including local authorities, NHS, housing associations, non-profit organisations, financial institutions and commercial businesses.
With the EMA Company Membership you will: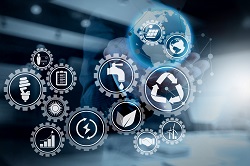 EMA Company Membership offers access to our library of resources that cover all aspects of energy and carbon management. The available resources represent over 100 hours of CPD and many can be accessed on-demand, at a time that suits you. Amongst them are:
Energy Managers' Guides

Energy Market Report

Webinar Video Recordings

Workshops

The EMA Magazine
Tap into advice and support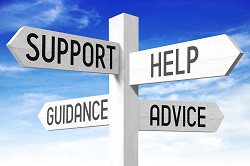 Energy and carbon management can be challenging, especially for small teams.  Our team and members can become a useful resource as specialists in their discipline. We are here to discuss best practice or your energy management or net zero plan. We can help with planning your knowledge and skills' development, career progression or team expansion. Our editor will support you in publicising projects and case studies across our publications. Whether you are new to energy and carbon management or have been in the field for years, make the EMA your first point of call.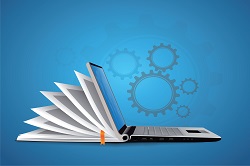 Our networking opportunities, events, workshops and working groups enable sharing ideas, discuss common issues with fellow energy managers and get the latest updates from the EMA team. Training, learning and development sessions are tailored specifically to the energy and carbon management objectives, with energy efficiency, carbon emissions' reduction, risk mitigation and cost saving being the core aims. The EMA Company Membership includes discounts on our training and development opportunities such as courses, assessments and knowledge and skills gap analysis interviews.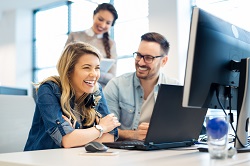 Use of Company Member special logo is an easy way to demonstrate your affinity within the energy management industry. As a Company Member you will promote best practice in the industry and enhance your reputation by demonstrating your commitment to energy efficient and sustainable goals. You will also influence others with us by aligning with our energy management agenda, best practice and direction.
Select the right option for your Company Membership.
We offer three annual Member packages based on your organisation's size. All packages are annual subscriptions. To find out more, please make an enquiry.
| | | |
| --- | --- | --- |
| Membership Package | End User Company | Service/Technology Company |
| Small Organisation (up to 10 employees) | £950.00+vat | £1,435.00+vat |
| Medium Organisation (up to 49 employees) | £1,995.00+vat | £2,485.00+vat |
| Large Organisation (50+ employees) | £3,875.00+vat | £5,425.00+vat |
Would you like to find out more?
Our team will be delighted to help, drop them an email: [email protected]