About EMA Members
EMA Members are individuals who work, or have worked in energy, carbon, environment or sustainability management for not less than two years. They manage, develop and implement energy management policies and plans that support their organisational objectives. Typical job titles include (but are not restricted to) Energy Managers, Sustainability Managers, Facilities Managers, Building Engineers and Members of Estate teams.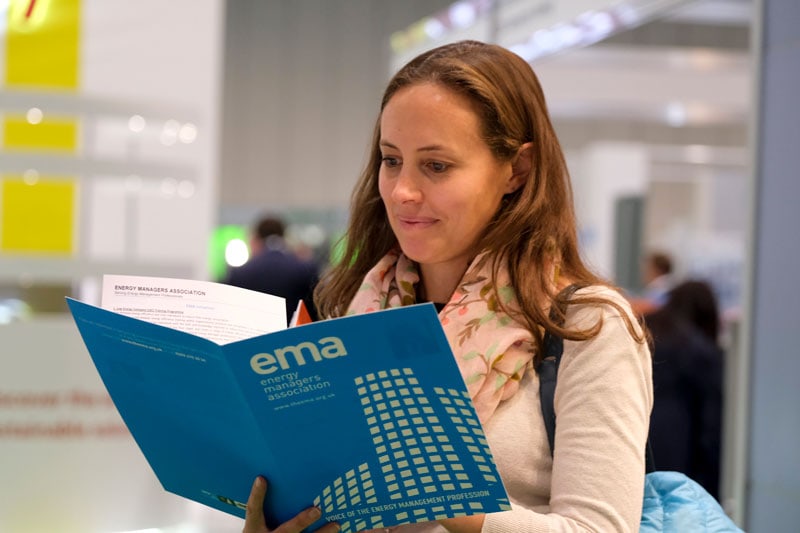 Raise your profile
Professional membership is a badge of your credibility.
It is a mark of your professionalism and commitment to best practice.
It inspires confidence in employers, clients and peers.
It enhances your career prospects and earning potential.
It allows you to use an EMA Member logo in your email footer.
Professional Development
Opportunity for your professional development at every stage of your career with the EMA Stage 3 training programme
EMA Professional Development Programme – showing you core areas that competent and skilled energy management practitioners should fulfil and have knowledge of
EMA CPD Events – helpful peer to peer advice and best practice exchange members' meetings, workshops and our annual conference
Most EMA members are energy management practising professionals or are working towards their energy management professional recognition. Individuals can become EMA Recognised Energy Managers by up-skilling or re-skilling with the EMA or by undertaking a Knowledge and Skills Gap Analysis interview.
Develop your Knowledge
Monthly newsletters
Practical resources – Energy Managers' Guides
The EMA Magazine and workshops
Expand your Network
As part of a wider community of 5000+ professionals in the UK, Ireland and internationally, you can take part in these networking opportunities.
Meet members at events organised by the EMA (UK only).
Learn and share ideas by attending EMA members' meetings, working groups, workshops and conferences
Connect online through the EMA LinkedIn group and other social media channels.
Become an EMA Member today