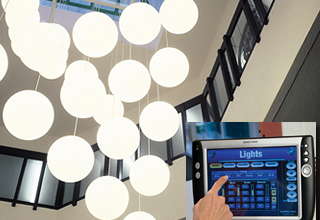 Given the increasing attention in cost effective and energy efficient technologies arising from Net Zero aspirations, it's no surprise that lighting is often the number one technology being considered due to its significant proportion of total energy cost and everyday use. But where to start when you want to achieve a significant energy reduction impact from lighting?
The EMA Lighting – Basic Understanding course offers a guidance on how your organisation can become more energy efficient with respect to lighting and how to engage at a higher level with lighting suppliers. The objectives of this practical course, developed and delivered by an experienced energy manager, are to provide the attendee with a knowledge and understanding of:
The basic measurements for lighting output and efficacy to help attendees gain knowledge and be able to engage with lighting suppliers
The common types of lighting currently found in the UK, their general uses and basic pros and cons;
The basic process for new lighting installations and upgrades;
The basics of lighting design using free software to be able to understand what information might be presented
The lighting control systems that can increase energy efficiency while maintaining required light levels and safe environments.
The next course will take place on Friday, 5 March 2021 via Zoom and if you wish to find out more please click here, or contact [email protected]