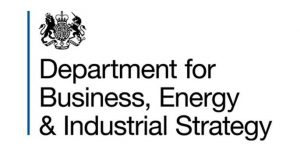 Streamlined Energy and Carbon Reporting
By Gary Shanahan, Head of Business and Industrial Energy Efficiency, Tax and Reporting at the Department for Business, Energy and Industrial Strategy
The Department for Business, Energy & Industrial Strategy launched a consultation on Streamlined Energy & Carbon Reporting on 12 October 2017. The consultation and associated documents (including an impact assessment and interim evaluation of the Energy Savings Opportunity Scheme) can be found at: https://www.gov.uk/government/consultations/streamlined-energy-and-carbon-reporting
This consultation is asking for views on a range of issues, including:
– Mandatory annual reporting and disclosure of energy and carbon information, through Company Accounts

– Who these requirements should apply to

– Reporting of cost-effective energy efficiency opportunities, e.g. those identified through ESOS audits, and action taken on these.

– Electronic reporting and guidance

– Complementary disclosures, policies and views for the future
BEIS want to hear from businesses and other stakeholders how simpler, better energy and carbon reporting can best be designed to facilitate a reduction in their bills, further rationalise the landscape and encourage action from energy audits, and support the transition to a low carbon economy which will deliver long-term benefits across the UK. We also want to hear your views on how other policy mechanisms can work with reporting to drive energy efficiency and growth.
The UK Government committed in March 2016 to consult on a reporting framework for introduction in 2019 alongside the announcement of its decision to close the CRC scheme, working with the devolved administrations, following the 2018-19 compliance year. Organisations would report under the CRC for the last time by the end of July 2019, with a surrender of allowances for emissions from energy supplied in the 2018-19 compliance year by the end of October 2019. Removing the CRC provides a first step towards simplifying our business energy efficiency policy in line with the views of a significant number of respondents to the 2015 consultation 'Reforming the business energy efficiency tax landscape' who called for Government to simplify the current system and strongly supported abolishing the CRC.
Reporting still has a valuable role to play – what gets measured gets managed! – and we propose that Streamlined Energy & Carbon Reporting will be UK wide and that all large UK companies report on energy use and carbon emissions through company accounts, subject to agreement with the Devolved Administrations.
Energy efficiency is vital to business productivity, security of energy supplies, and supports the transition to a low-carbon economy. Measurement and reporting of energy use and emissions raises the profile of energy efficiency with organisations' decision-makers, stimulates better energy management practices, and can lead to cost-effective investment in energy efficiency, thereby reducing their energy costs. Saving energy is a very cost effective way to reduce costs, save carbon, and help to meet our emission reduction targets. Improved energy efficiency in business will also be considered in the context of the Government's recently announced independent review into the cost of energy.
Public disclosure, particularly of emissions, can provide a reputational incentive for action by organisations, with transparency driving competition. Public energy and emissions data can also support the development of new products and services.
A recent report (June 2017)  from the Financial Stability Board's Taskforce on Climate-related Financial Disclosures that worked with a wide range of industry and finance representatives found that investors want greater disclosure so that energy and climate risks and opportunities can be accurately priced and factored into their decisions. Mainstreaming these reports will show that the UK is open for business and an attractive place to invest.
The proposals for mandatory reporting are designed to be simple, to align with what we have been told about best practice in the UK and internationally, to potentially build on the existing mandatory reporting of greenhouse gas emissions by UK quoted companies and to ensure we are not imposing unnecessary administrative burdens on UK business. The UK government is not creating new standards; we are simply requiring businesses to measure energy and carbon using existing standards.
The purpose of reporting is to raise awareness with decision makers within companies, and to inform markets and government policies. The message we want businesses to hear is that energy is a controllable cost. There is significant cost-effective potential for UK businesses to save money, estimated at over £2 billion per year, through improved energy efficiency in buildings and processes. Saving energy is a very cost effective way to reduce costs, save carbon, and help to meet our emission reduction targets. Business and industry now accounts for approximately 25% of UK greenhouse gas emissions. The recently published Clean Growth Strategy, sets out how we will deliver cost-effectively our decarbonisation obligations, in accordance with the Climate Change Act 2008. Improved energy efficiency in business will also be considered in the context of the Industrial Strategy, given the opportunities for UK growth and commercial advantage for the UK from energy efficiency actions.
This is a 12 week consultation which will be closing on the 4 January 2018.
The government has also announced its intention to put in place a voluntary emissions reduction target for the wider public (excluding central government) and higher education sectors in England. This reflects their important role in cutting emissions and in providing leadership across the rest of the economy. The target is to achieve at least a 30% reduction in greenhouse gas emissions by 2020 against a 2009 to 2010 baseline. A call for evidence, available at: https://www.gov.uk/government/consultations/leading-by-example-cutting-energy-bills-and-carbon-emissions-in-the-public-and-higher-education-sectors seeks your views by 7 December 2017 about targets and implementation, including the design of a reporting framework.
Author's Profile:
Gary leads a team responsible for development of a streamlined energy and carbon reporting framework and a number of business and industrial energy efficiency schemes, including CRC, the Energy Savings Opportunity Scheme (ESOS) and the Climate Change Agreements Scheme. Gary has been extensively involved in policy development, strategy and programme delivery in the renewables and energy efficiency areas for over a decade.
Gary will deliver a session on Wednesday 22 November at EMEX on 'An Update on Streamlined Energy and Carbon Reporting, ESOS, CCA and CRC schemes' at 13:50-14:20 in the Water and Energy Strategy theatre, and will be available to answer your questions on the EMA stand (Central Networking Area) between 14:30-15:30.