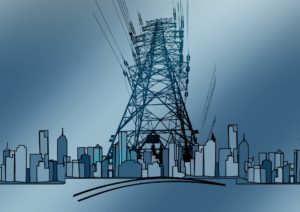 The European Code of Conduct for Energy Performance Contracting (EPC) has been developed for energy service companies (ESCOs). The Code of Conduct defines the fundamental values and principles for successful EPC projects preparation and implementation, and represents a guarantee of quality of EPC projects. It is a voluntary commitment and is not legally binding. The key message of Code of Conduct is that EPC represents a fair energy business model and leads to an increased transparency and trustworthiness of EPC markets throughout Europe.
By becoming a signatory, an ESCO does not only undertake to conduct EPCs in compliance with the European EPC Code, but also supports the best practices of undertaking EPC partnerships in the UK. To date the Code has been endorsed and signed by over 200 EPC Providers, Facilitators and Associations. British Gas Business, SSE, Engie, Skanska, Ameresco, Breathe Energy, Vital Energi, Ylem EPC Limited, Ener-G, BAM-FM are amongst many organisations that have supported the Code in the UK.
To support this voluntary initiative we are encouraging energy service companies and their partners to become signatories of the European Code of Conduct for EPC, and demonstrate their commitment to developing trust and partnership in EPC projects. The Code of Conduct can be viewed here, and to become a signatory, download the signing form for EPC Provider, Association of EPC Providers or Facilitator and other signatories; and send it to the UK Code Administrator Jana Skodlova at Energy Managers Associations, [email protected], according to the instructions given in the form.