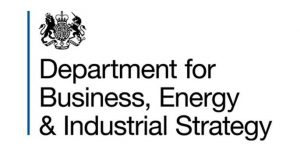 The Energy Managers Association (EMA) is working with the Department for Business, Energy and Industrial Strategy (BEIS) on a survey of UK businesses on their approach to energy efficiency. The findings of the survey will help to inform thinking about possible improvements to policies in this area.
We invite you to participate in the survey that should only take a few minutes to complete. The survey closing date is Friday 23rd March 2018.
This survey is designed to be completed by an energy manager or someone with energy management responsibilities. If you are not the most relevant person to respond to this survey, please forward this to the right person in your organisation.
Please click the link below to go to the survey:
https://www.surveymonkey.co.uk/r/VZ3F8NS
Many thanks in advance for your time and support. All responses will be anonymous and aggregated so that individual responses will not be identifiable.