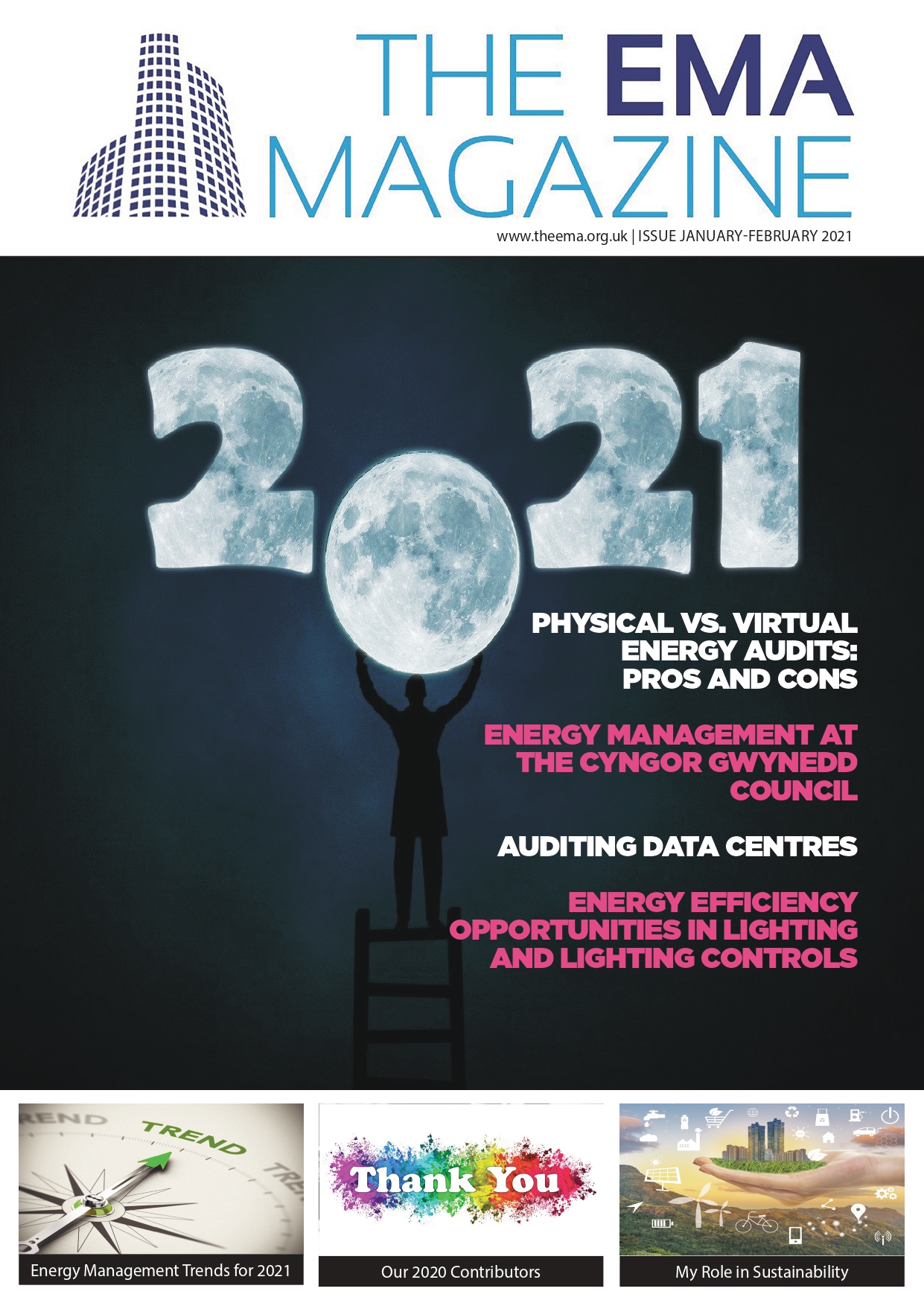 TAKE A LOOK INSIDE OUR NEW ISSUE OF THE EMA MAGAZINE
The EMA Magazine's latest issue features:
Energy Management Trends for 2021
Physical vs. Virtual Energy Audits: Pros and Cons
Auditing Data Centres
My Role in Sustainability and Energy Management
Energy Management Competencies – How much of an energy manager are you?
Energy Management at the Cyngor Gwynedd Council
Energy Efficiency Opportunities in Lighting and Lighting Controls
Thank you to our 2020 Contributors
Thank you very much to all our contributors: Andrew Fletcher, Andy Creamer, Warren Pope, John Kyffin-Hughes,
James Sharman, Ashley Whichelow, John Mulholland, Rebecca Nunn, John Booth, Philip Spiby, Matteo Deidda, David Lewis, Neil Bradley, Stuart McLeod and Bobby McHale.