EMA Patrons
The Energy Managers Association (EMA) corporate Patronage opportunities are open to a selected number of organisations that have relevance to energy management and to professionals working within this sector.  The Patronage opportunities are effective ways to invest in the future of your business and to gain the profile that your organisation deserves.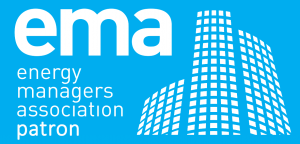 Armstrong Fluid Technology
Armstrong Fluid Technology are experts in fluid flow, heat transfer, variable speed, and demand-based control. Armstrong Fluid Technology leads the fluid systems industry, including HVAC, plumbing, and fire safety in providing the most energy efficient and cost effective solutions to building professionals and owners around the globe.
ENGIE
ENGIE is a leading energy and services company employing 17,000 people in the UK across three key activities: energy, facilities management and regeneration. ENGIE works in partnership with customers to help them to optimise the efficiency of their buildings and operational processes. By integrating energy supply, efficiency, facilities management and business support services, we can deliver guaranteed savings, combined with improved efficiency and sustainability.
SGS
SGS United Kingdom Limited is the world's leading inspection, verification, testing and certification company working with the EMA to put effective energy management at the heart of British business by providing the tools and knowledge to effectively manage energy and meet legislative compliance via ISO 50001 certification, ESOS assessments and a suite of energy related training and awareness courses.
Become an EMA Patron
Improve your organisation's profile