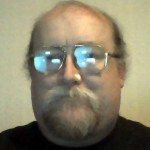 Roger Low
Chartered Energy Manager - Speedwell Energy Services
Roger trained originally as a maritime engineer, but diverted into estates management via vehicle fleet management, working with the Ministry of Defence from 1996. Following promotion and retraining, Roger became one of the MoD's small number of directly employed energy managers; eventually transferred to DIO.
Roger's primary role was to manage EU ETS (12 sites) and CRCEES (1400 sites), as well as DEC/EPCs and FIT/RHIs; as part of the DIO £350 million per annum energy portfolio. He authored guides and policies on Renewables, Benchmarking, VAT and technical issues for DIO; as well as provided advice on energy management issues, to colleagues, and assisting in authoring new Army policy on Building Management Systems (BEMS) and Voltage Optimisation.
Roger was part of the DIO Renewables Work Group, which is directing the roll out of a MoD wide deployment of renewable energy systems, aiming to rescue our carbon footprint by 5% year on year. Roger has been nominated for the MOD Energy Awards 2010 and Defence Infrastructure Sustainability Awards 2011. Roger has developed new capital funding systems, to enable possible funding of efficiency works, for the MoD.
Roger was also the chair of the Training Work Group within EUS, developing and delivering training to staff, as well as identifying potential courses for MoD personnel (Military and Civilian).
Roger is also a member of two community renewable energy groups, the Renewable Energy group (Birmingham) and the Ynni'r Dyffryn (Valley Power) Project (Conwy Valley, Snowdonia National Park).
Roger now runs his own energy management consultancy business.