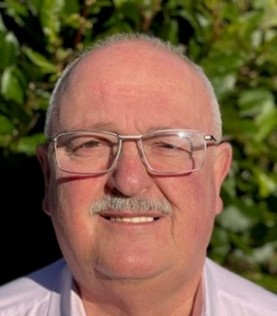 Mike Blades
Energy & Sustainability Officer at Northumbria Healthcare
Mike has worked in the NHS for 20 years, managing energy and wider environmental and sustainability areas. Starting his career as an apprentice electrician, he has progressed through construction, technical and commissioning roles up to sales management.
As a consummate learner he has spent many evenings at college and university developing his skills in wider building services which culminated in a B.Eng Hons Building Services, post graduate study at Cambridge University, Sustainable Healthcare and Salford University, mini MBA.
This knowledge and experience have seen him develop significant opportunities to reduce carbon, energy consumption and cost improvement projects, including the wider environmental aspects of sustainability and CSR programmes. He also volunteers in the 3rd sector advising on sustainability.
Most recent project has seen him develop, procure & implement a circa £22m decarbonisation project in a district hospital which targets an 80% reduction in carbon emissions over the 15 life of the project.
Mike is a member of the Energy Institute (MEI) and is a Chartered Energy Manager, he is also a Licentiate member of the Chartered Institute of Building Services Engineers (LCIBSE) and an Engineering Technician (Eng Tech) with Engineering Council registration.