Becoming an Effective ESOS Lead Assessor Masterclass 
Phase 1 of Energy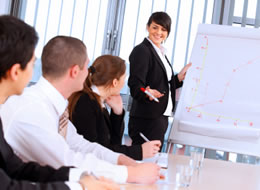 Savings Opportunity Scheme (ESOS) has ended. Between now and the end of next compliance phase in 2019, it is a great time for ESOS Lead Assessors to take stock on the lead assessments; look at what went well, and practices that can be improved in the next phase.
In order for ESOS Lead Assessors to up-skill in between the ESOS Phases, the EMA has prepared a Masterclass Becoming an Effective ESOS Lead Assessor for  Assessors from across all approved ESOS Lead Assessor Registers. The Masterclass draws from the participants' experience in Phase 1 of ESOS Lead Assessor's practices.
Seven key performance areas of an effective lead assessor are examined:
Planning
Team dynamics
Client relationship
End-to-end valuation
Maximising savings
Reporting
Communication.
Masterclass Outcome:
Upon completion of the masterclass participants will have developed a framework to:
– Review how they carry out an energy assessment and/or energy audit
– Assess the effectiveness of their working styles and habits as a Lead Assessor
– Incorporate actions to increase effectiveness of future energy assessments and audits.